You've heard it time and time again from marketers, bloggers, and content marketers alike: the most successful businesses are those that have an email list. While some may question whether or not this really holds true, the numbers don't lie—email marketing is one of the most effective marketing tactics out there, and it's especially effective if you take the time to build your email list right. Here are eight tips that will help you build an email list that actually gets results.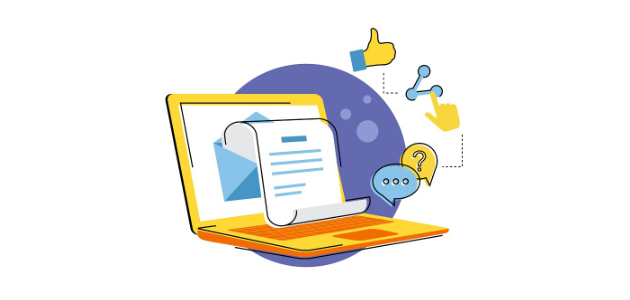 1) Start with a Welcome Series

A welcome series is a great way to introduce your brand and build rapport with your subscribers from the get-go. Plus, it can help you set the tone for future email communications and make a lasting impression. Here are eight tips for putting together a welcome series that actually gets results 1) Make it personal. Send emails as if they're coming directly from you instead of your company's account name. Address them by name, use their first name if possible, and provide friendly greetings throughout the body of each message. 2) Get personal! Offer one-on-one help or mentorship in small doses via video or text message (SMS). Provide personalized content tailored to their needs instead of sending out generic information about your company or product line. 3) Be transparent! Share how much time goes into creating each piece of content, what makes each project unique, where ideas come from–whatever details are most interesting to your customers.
2) Create Consistent Content

High-quality content is the key to attracting subscribers and keeping them engaged. But what does that mean, exactly? For starters, your content should be well-written, informative, and relevant to your target audience. It should also be consistent, meaning you publish new content on a regular basis.
Consistency is important, because it gives your audience a sense of familiarity and trust. If you post new content regularly, they'll know that when they check your website or click on your email they'll find new information that's been written just for them. Regularly publishing new content also means you're in contact with subscribers more often, which increases engagement with your business. In fact, according to HubSpot research , businesses who publish at least one piece of original content every day get a 60% higher average conversion rate than those who publish less frequently. And that includes everything from sales to email signups!
3) Use Personalized Copy
People are more likely to sign up for your email list if they feel like you're speaking to them directly. So, start by addressing them by name in your opt-in form and throughout your copy.
Instead of just asking people to sign up for your email list, tell them what's in it for them. What kind of valuable content will they receive?
Be clear about what you want people to do with your emails. Do you want them to read and enjoy your content, or do you want them to take a specific action, like making a purchase?
Make it easy for people to sign up for your email list by keeping the forms short and simple.
Use sign-up forms on your website and at every point of contact with new customers. Instead of asking them to fill out a long form, ask them to sign up via email just once or twice. You can do so during checkout, in emails throughout your sales process, and even when you follow up with customers after they make a purchase.
4) Communicate Regularly

Even if you're not ready to launch your product or service, you can start building your list by sending out regular updates. This could be in the form of a blog post, video, or even just a quick update about what you're working on. Not only will this help you get your name out there, but it will also give you a chance to start building relationships with potential customers.
If you're just starting out, it's better to be consistent than frequency. Send updates every two weeks, for example, and your followers will become accustomed to checking in on a regular basis. Make sure your communication is valuable though; people tend to tune out if they feel like they're getting spam.
5) Grow Your Following
Keep your social media followers in the loop. Make sure to let your social media followers know that you're also on email, and give them a reason to sign up.
Use pop-ups, but don't be annoying about it. A lightbox pop-up is a great way to collect emails, but make sure it's not the only thing people see when they visit your site.
Offer something valuable in exchange for email addresses. Whether it's a free e-book or a discount code, give people something they'll want in exchange for their email address.
Make signing up easy.
A/B test your emails. Make sure that your email subject lines and content are working, because a poorly-performing email means no one will open your next one. If you send too many emails at once, or to the wrong people, your engagement rate will go down, leading to unsubscribes.
6) Target the Right People

You can't just add anyone and everyone to your email list and expect results. To build an email list that actually gets results, you need to target the right people. Start by identifying your ideal customer or client. Once you know who you're targeting, you can then start working on finding ways to reach them.
One of your biggest tools when it comes to reaching people is content. Start by focusing on developing interesting, valuable and easily shareable content that helps your readers achieve their goals. Then add social sharing buttons, so your content can spread across popular platforms like Facebook and Twitter. Whenever possible, include a link back to your website at the end of each piece of content you publish. This will help you capture email addresses from new visitors who sign up for your list but also invite back existing subscribers who want more value out of their membership or already purchased something from you in the past.
Finally, make sure you have a clear call-to-action (CTA) in place that prompts people to add their email address to your list.
7) Don't Overdo It

You don't need to be everywhere and have a list for everything. Just pick one or two platforms that make the most sense for your business and your target audience, and focus on building a quality list there. Quality over quantity, remember?
In addition to spreading yourself too thin by trying to build multiple lists, there's a good chance you'll just turn people off with your communication if you're trying to be everywhere. Pick a platform, follow it closely and focus on getting people engaged with you and what you have to say there. If someone wants more information, they can always sign up for another list of yours. The main thing is that you don't want to keep sending marketing messages when people don't want them.
8) Listen and Respond

The most important thing you can do to build your email list is to listen to your audience. What do they want? What do they need? How can you provide value? Once you know the answers to these questions, you can start creating content that will actually get results.
The most effective way to build your email list is to give first. Your audience doesn't care about you and what you have until they know, like and trust you. In order to get them on your list, all you need to do is provide them with something valuable they can't get anywhere else. If they find value in what you provide, they will be more than happy to give their contact information in exchange for more of it. There are a number of ways that offer great results when it comes to building your email list